Date 4 oct 2019
Just one trade done in afternoon after RBI policy is out, SHORT Taken in TATASTEEL, but again some mis-judgement in SL placement and my SL got hit, but trade worked will after that.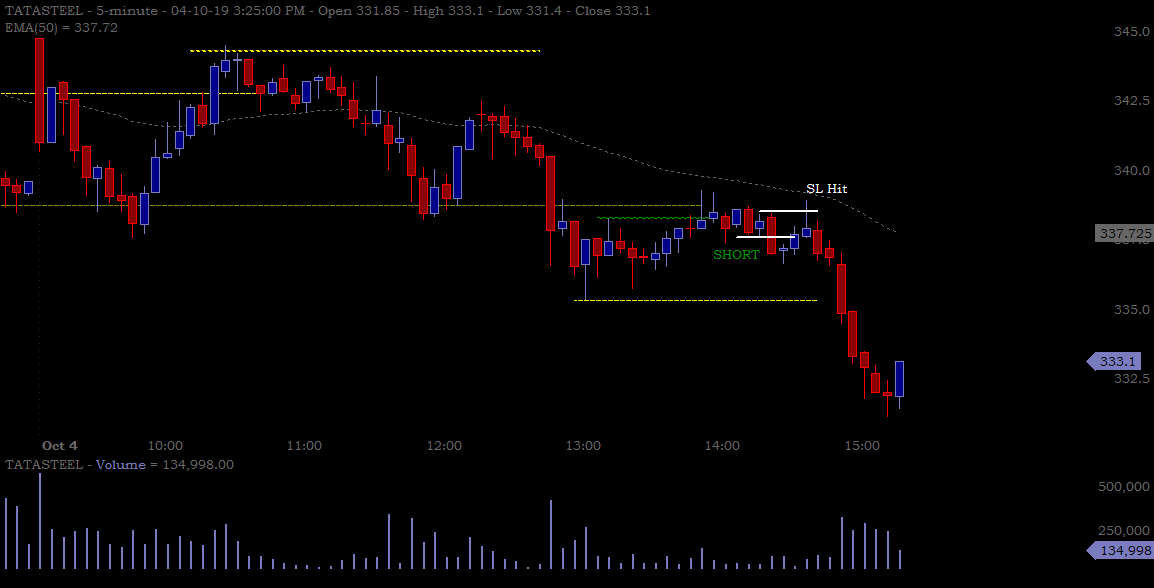 Weekly Trade Performance
This week ended in negative. Wrong trade selection and bad trade management was the reason. Moreover some good trade opportunity were missed as well. Lots of hesitation in pulling the trigger was also seen which accounts for the lesser trade this week.