Date = 14 may 2018
First trade was on AXISBANK, as it broke above a sideways range. The slight gap down during open gave the pullback, and strong bullish candle shows buying. I entered long above 1st 5m candle high. Bullish sentiment got weak, and the trade did not perform, Had to scratch and exit.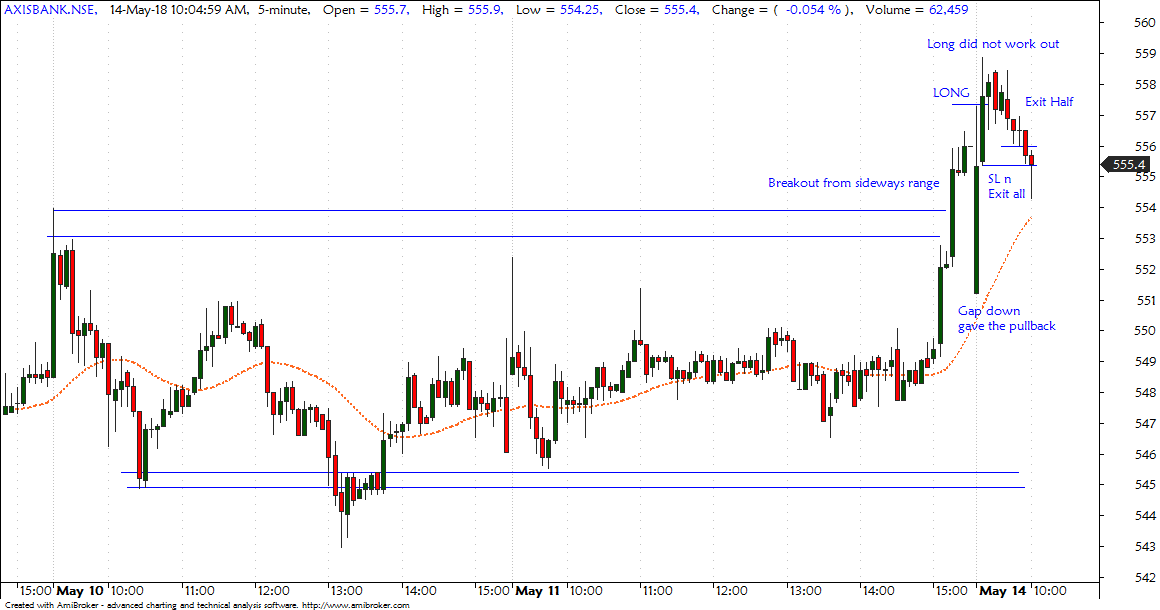 2nd trade was also on AXISBANK. After the 1st LONG failed price corrected to EMA where I attempted to enter LONG again. and this too failed and I exited at loss. This trade was a mistake as I failed to confirm the price action from HTF, 30m chart. The 1st upleg was showing a clear sign of weakening bullish sentiment. And no strong buying was seen in the pullback, so should not have picked this trade.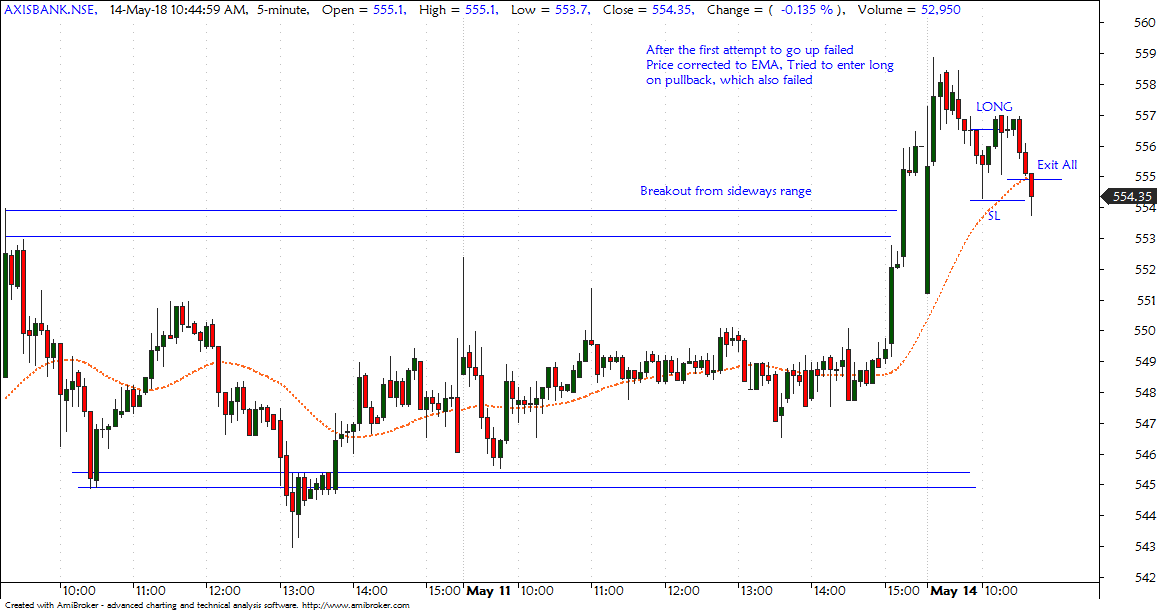 Trade 3 was on TATASTEEL, which was in an uptrend. A new swing high was made after some deeper corection in past session. I attempted a LONG on the next pullback to EMA. The trade did not work and I had to exit. Here also I failed to notice the HTF and the trade should have been a no trade too. I had taken a moderate risk here after the earlier two losses.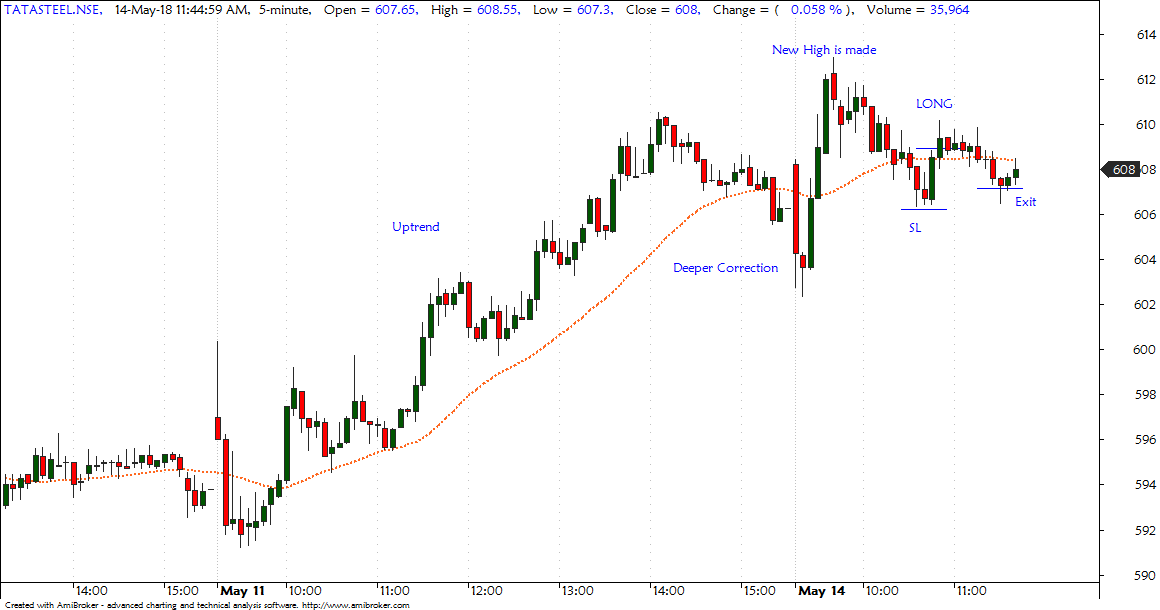 I committed some serious blunders today and failed to perform as per my rules. Equity is down by more than 2%.
Tomorrow I have to trade on reduced risk to stay in the game as per the loss management system.

==============
Sometimes all you need is to slow down to race forwards..
Even a tiger steps backward before it pounces on its prey.
Practice, Practice, Practice...
Knowledge learned has no value unless it is put into practice..
Do it over and over again until it becomes a part of who you are..
I just you add daily pivots to your system.
Tatasteel bounced from its daily pivot on the first and second 5 minute candle and reached R1. most of the day it loitered around that.
You could use pivots to check price reactions.Also would suggest you to mark previous day's HLC.
On Friday Tatasteel bounced from Thursdays lows and had a nice rally.