The reality of the situation is that the markets are acting normally. It's the tremendous microscope that is hanging over the markets these days that has seemingly brought back a lot of the fear. When we look to read the fear, we turn to the $VIX. I spotted a interesting level that lines up with each recent pullback in the market. It is not fool proof, but it adds to the opinion that I think we move a bit higher before we see if this recent run is a bearish channel bounce. I am staying away from saying bear market bounce, because that is not the case yet and especially after the last 2 days.
The $VIX could hold some clues.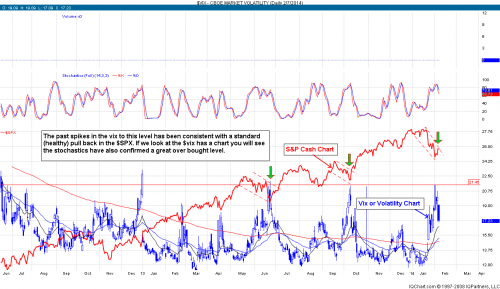 The fantastic candlesticks that was put in the last 2 sessions are also adding to the bullish bias. This type of candle has proven to be the beginning of larger moves higher.
The key is to see if we fail to move to new highs. This will probably happen at one point considering the break down through previous lows. Going into next week, I am looking for a better opportunity to get back into the SPXU, but want to see at least a failure and cross back down on the daily stochastics.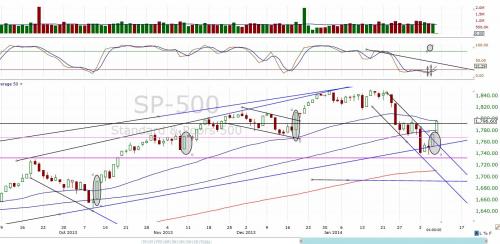 Look at those candles above. It's hard to not expect some follow through
Bad news, of course, will derail the train fast so the risks are out there. I feel it would have to be more then a debt ceiling debate.
Going into next week, I am extremely bullish in $GIS and $PG. There are also very strong charts in ACT and DLB.